Rodriguez Chosen for Leadership Training
Tobias Rodriguez, Ph.D., an assistant professor in the Department of Oral and Craniofacial Biology, has been chosen as the LSUSD representative to attend the Leadership Institute of the American Dental Education Association (ADEA). The institute is a year-long program targeted to the most promising individuals at America's 58 dental schools. The goal is to cultivate future leaders in dental and higher education. Objectives include training in advocacy with national policy makers and development of policy issues affecting academic dentistry. There will be five trainings that begin in February and will be held in Colorado, California and Washington, D.C.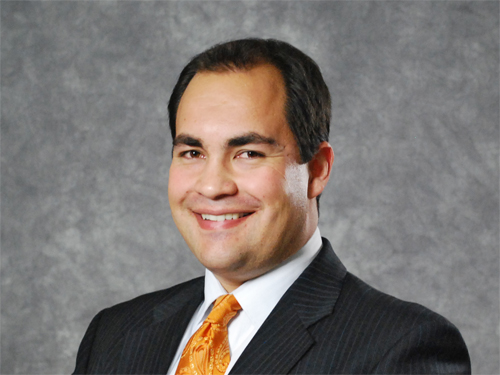 Tobias Rodriguez, Ph.D.
Assistant Professor, Department of Oral and Craniofacial Biology
Dr. Rodriguez joined the faculty of LSUSD in 2007 shortly after being awarded a doctorate in Microbiology and Immunology from the University of Michigan.
His responsibilities include curriculum reform within the dental program and teaching various classes in the dental, hygiene and advanced education programs. He is the coordinator for student research and the director for the Honors in Research Program. He serves as chair of the Faculty Development Committee and vice-chair of the Strategic Planning Committee.