Ritchie Named Director of Admissions
John R. Ritchie, DDS, M.Ed., has been chosen Director of Admissions. He succeeds Dr. Jim Weir, who retired in December.
He has been a member of the LSUSD faculty since 1981 and was promoted to Associate Professor in 1986. From 1989 to 1995, he was director of the General Dentistry Residency program. From 1995 to 2006, he was chairman of the Department of General Dentistry. Since 2006, Dr. Ritchie has been Director of Diversity and Minority Affairs.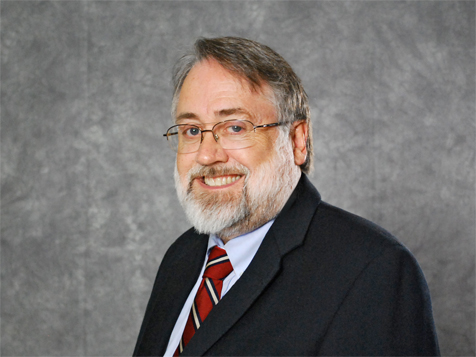 John R. Ritchie, DDS, M.Ed.
Dr. Ritchie is a native of Iowa and received his DDS from the University of Iowa College of Dentistry in 1979. He then came to LSUSD for the 2-year General Dentistry Residency program based at Charity Hospital. He was awarded a certificate in General Dentistry in 1981. Two years later, he was awarded a master's in education from the University of New Orleans with an emphasis in curriculum and instruction. He is a fellow in the American College of Dentists and the Academy of General Dentistry.
In the aftermath of Hurricane Katrina, he played a vital role in developing a network of community dentists to provide clinical training for fourth-year students. For the last 26 years, he has had a private practice in the LSUHSC School of Dentistry Faculty Dental Practice. He and his wife, Pat, have been married for 36 years. They have two grown daughters, Jill and Rachel.