Professor of Goodwill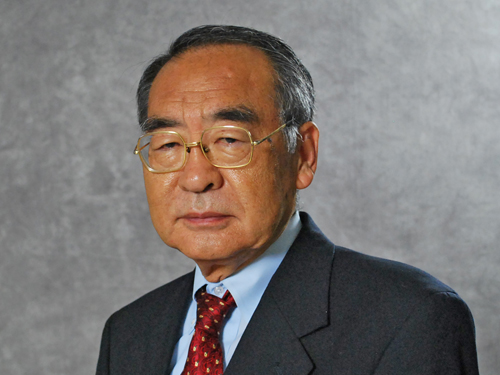 Tetsuo Nakamoto, DDS, M.S., Ph.D., professor emeritus
Tetsuo Nakamoto, DDS, M.S., Ph.D., professor emeritus, has been honored by the Japanese government for decades of service in cultivating goodwill between the United States and Japan. A native of Kure, Japan, he came to the United States in 1964 to pursue postgraduate dental studies at the University of Michigan. In 1978, he came to Louisiana to teach physiology at LSUSD.

The honor that Dr. Nakamoto received, the Order of the Sacred Treasure, Gold Rays with Rosette, was presented by the Emperor of Japan in Tokyo on May 12th. The award, which was established in 1888, features a mirror, considered an imperial treasure, surrounded by 16 connecting circles and four beams of light, with an attachment decorated in a chrysanthemum leaf pattern.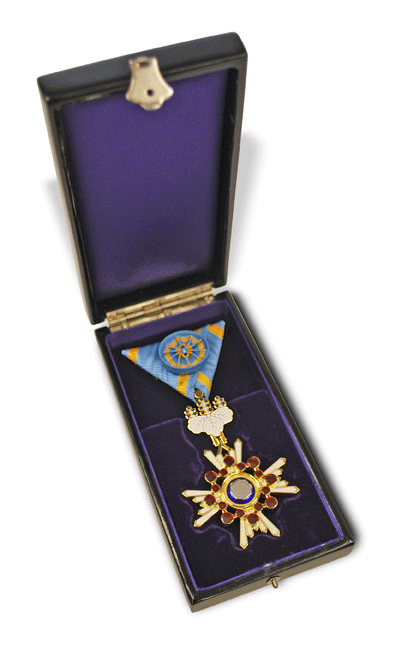 The Order of the Sacred Treasure Award presented by the Emperor of Japan
Dr. Nakamoto is one of the key leaders in the development of the Japanese Garden that is part of the Botanical Gardens at City Park. After years of planning, the Japanese Garden opened in 2005 but suffered damage from Hurricane Katrina. Restoration after the storm included the addition of a Japanese tea house. The garden is currently undergoing a major expansion which will double its size. A formal opening is planned for this fall.
Dr. Nakamoto received his DDS from the Nihon University School of Dentistry in Tokyo. He then received an M.S. in Prosthodontics from the University of Michigan and a Ph.D. in Nutritional Biochemistry and Metabolism from the Massachusetts Institute of Technology. Since his retirement in 2005, he has continued to lecture to dental students. He is currently president of the LSUSD chapter of Omicron Kappa Upsilon, the national honor dental society.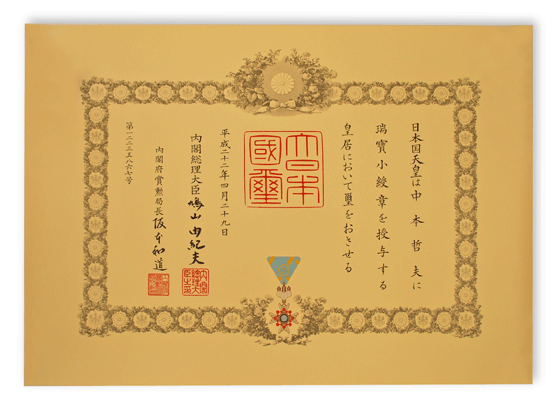 The Order of the Sacred Treasure Award certificate
The author of more than 200 journal articles, book chapters, and abstracts, Dr. Nakamoto has been an invited speaker at dental schools and conferences in Japan and other countries. His research has focused on the effects of caffeine on fetal growth and development. He is currently working on the development of a unique toothpaste and other oral care products containing "Rennou," an active ingredient derived from chocolate. These products will soon be available commercially.
Dr. Nakamoto's wife, Lynda, also retired, was a teacher of English as a Second Language. They have two sons, Andrew, a resident in emergency medicine at LSUHSC, and Chris, a television news reporter for WBRZ in Baton Rouge.