Dubroc Receives NODA Honor Dentist Award
Glenn C. Dubroc, Jr. (DDS '89, Orthodontics '91) has been chosen to receive the 2009 Honor Dentist Award presented by the New Orleans Dental Association. He has been a part-time faculty member in the LSUSD Department of Orthodontics since 1996. In 2001, he was awarded diplomate status by the American Board of Orthodontics.
Dr. Dubroc is the youngest person to receive this award, which was first presented in 1982 to Dr. F. Harold Wirth, a longtime member of the LSUSD faculty.
When asked why he chooses to teach in addition to practicing dentistry, Dr. Dubroc said, "I believe my life has been enriched by the people who taught me. Many of my teachers were my mentors. If I can give back what my mentors gave me, then I have fulfilled my obligation to the future generation of doctors."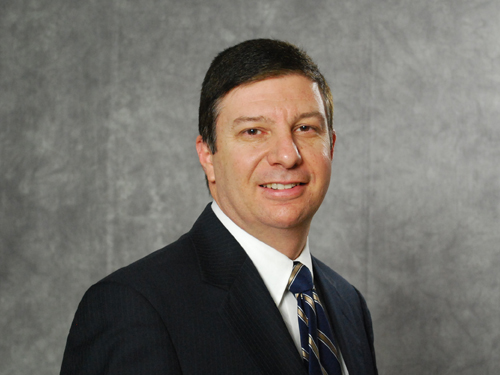 Glenn C. Dubroc, Jr., DDS
Dr. Dubroc is a founding member of the Pre-Dental Society at LSU. He served as president of the Delta Sigma Delta dental fraternity at LSUSD for two years. His dental school achievements include membership in the C. Edmund Kells Honor Society and Omicron Kappa Upsilon, the national dental honor society. In his last year of dental school, he was recipient of the prestigious Chancellor's Award presented by the LSU Health Sciences Center.
After graduation, Dr. Dubroc became actively involved in the LSUSD Alumni Association and organized dentistry. In the intervening 28 years, he has energetically provided leadership to the New Orleans Dental Association, the Louisiana Dental Association and the American Association of Orthodontics. He is the recipient of the J. Jerome Hebert Award, presented by the Louisiana Association of Orthodontists, and in 2008, he was inducted into the International College of Dentists.
Dr. Dubroc, a 1982 graduate of Holy Cross High School, is actively involved in the school's relocation to a new campus in Gentilly. Since 1994, he has been a member of the carnival Krewe of Endymion. He met his wife, Bobbi, a graduate of the dental hygiene program, when both were first-year students at LSUSD. Dr. Dubroc maintains a private practice limited to orthodontics in the Lakeview area of New Orleans.