Dental Assistants are Vital Team Members
March 7-13, 2010, has been designated as Dental Assistants Recognition Week by the American Dental Assistants Association and the American Dental Association.
As the dental profession has evolved, so has the role of dental assistants. In addition to chairside duties, assistants are involved in imaging, laboratory procedures and other expanded duty activities. They work in close collaboration with hospital admit techs and nurses, along with staff in the sterilization and dispensary units.
"All components of the auxiliary team are critical to the quality of services provided at the dental school," said Dean Henry Gremillion. "It requires a deep, personal commitment to constantly strive to serve others. That's why it's important for all of us to pause and express our gratitude to our dental assistants and the whole auxiliary team."
A breakfast for the assistants and auxiliary team will be held Wednesday, March 10th.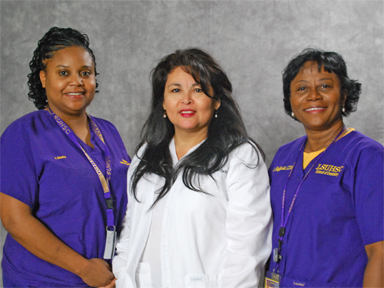 (Left to right): The Endodontics Dental Assistants are Jeaneta Starks, Maria Mendez (supervisor) and Gloria Mayfield.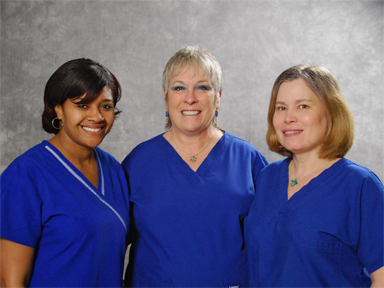 (Left to right): The Faculty Practice Dental Assistants are Cé Iandra James-Milton, Sue Smith and Karen Marchand.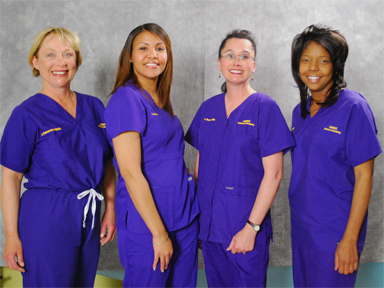 (Left to right): The Oral Surgery Dental Assistants are Dawn Sweeney, Lakesha Alexis, Kathy Nuzzo and Delethia Scott (supervisor).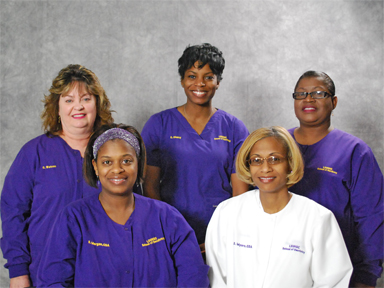 (From front, left to right): The Orthodontics Dental Assistants are Shuntha Morgan, Donna Myers (supervisor), Carol Watson, Christina Cherry and Jenell Williams.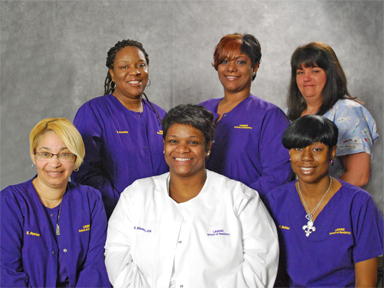 (From front, left to right): The Pediatric Dental Assistants are Sandra Hunter, Dana Williams (supervisor), Trinise Butler, Natasha Crossley, Johari Neason and Regina Smith.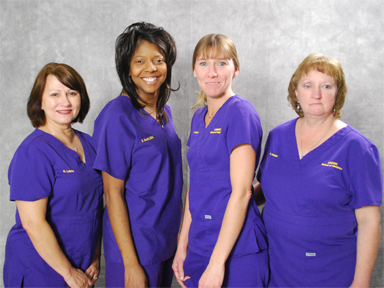 (Left to right): The Periodontics Dental Assistants are Deborah Lynn Laiche, Delethia Scott (supervisor), Melissa Johnson and Renée Jordano.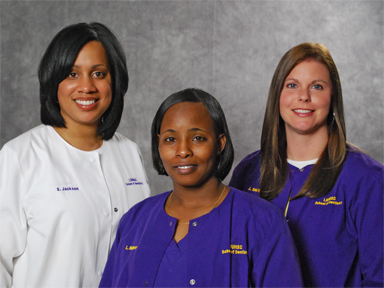 (Left to right): The Prosthodontics Dental Assistants are Shana Jackson (supervisor), LaShonda Hulbert and Jenny Smith.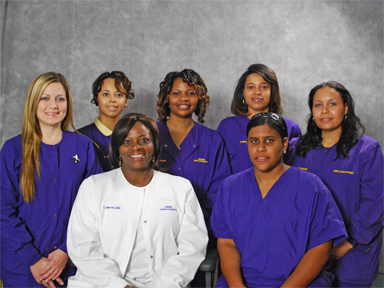 (From front, left to right): The Second Floor Undergrad Dental Assistants are Tonicia Reeves (supervisor), Deleecha Porter, Madelynn Cote, Anita Camp, Ingrid Rose-Green, Inga Moses and LaTonya Christmas.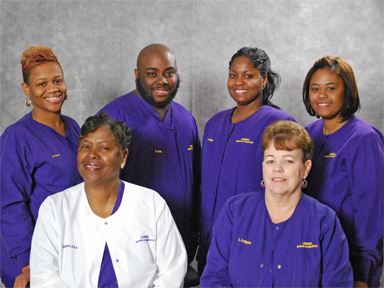 (From front, left to right): The Third Floor Undergrad Dental Assistants are Cheryl Johnson (supervisor), Linda Lofgren, Alana M. Harris, Dorian Handy, Ariane Gullage and Treniece Williams.
Download hi-resolution group photos:
Endodontics
Faculty Practice
Oral Surgery
Orthodontics
Pediatrics
Periodontics
Prosthodontics
Second Floor Undergraduate
Third Floor Undergraduate