Advanced Education Graduation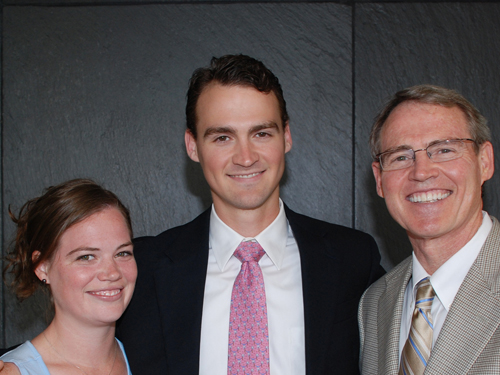 Couldn't be happier. New GPR graduate, Dr. Ken DuBois, center, with his sister, Anne, a 2009 graduate of the Dental Hygiene Program, and his father, Dr. Dick DuBois, who teaches in the Department of Comprehensive Dentistry.


It was a bold move for a brand new dental school. In 1970, just two years after the founding of the LSU School of Dentistry and even before the first class graduated, the Advanced Education Program began. In 1974, history was made when three residents received certificates from the Department of Orthodontics. One year later, three more departments awarded certificates: the Departments of Oral Surgery, Pediatric Dentistry and General Dentistry.

Continuing that proud tradition, on June 18th, 43 residents representing seven specialty program were awarded certificates and diplomas in endodontics, orthodontics, periodontics, pediatric dentistry, prosthodontics, general practice residency and oral and maxillofacial surgery.