Remembering Dr. John Sheridan

John Joseph "Jack" Sheridan, DDS, MSD, professor emeritus, passed away on February 2, 2018, at the age of 85. A member of the LSU School of Dentistry Department of Orthodontics for over 30 years, he joined the school in 1973 as a clinical assistant professor and retired in 2005. Following Hurricane Katrina he relocated to Jacksonville, Florida, where he became a professor at Jacksonville University.
Prior to joining LSUSD, Dr. Sheridan had been an instructor of the history of American economics and economic geography at Loyola University of New Orleans. He was also a visiting lecturer at Baylor University School of Dentistry. A native of New York City, he received a BS from the University of Pennsylvania in 1954.

From 1954 to 1959, Jack Sheridan served as a fighter pilot and captain in the U.S. Marine Corps. Shortly afterwards, he was a bush and mapping pilot in Canada. He narrowly escaped death when the rotors on his helicopter iced over during a mapping expedition and he crashed in the remote Otish Mountains. After surviving the harsh conditions for three days, he was finally rescued by his flight crew. Motivated to seek a warmer climate, Jack was hired as a pilot for Petroleum Helicopters—flying personnel to and from offshore oil rigs outside of Lafayette. He viewed Petroleum Helicopters as a three-dimensional "bus driver" and concluded that it was time for a change as he was married with four children.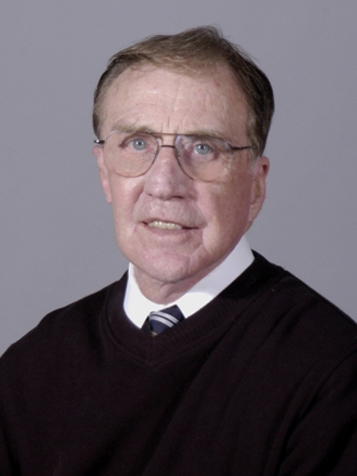 John "Jack" Sheridan, DDS, MSD, 1932-2018
Subsequently, he received his DDS from the Loyola University of the South in 1965. During the summer breaks while in dental school, he piloted planes and helicopters in aerial firefighting in the Midwest to earn extra income. In 1967 he completed a master of science in dentistry along with the certificate in orthodontics at Baylor University.

Dr. Sheridan was esteemed as a clinician, researcher, and inventor. A diplomate of the American Board of Orthodontics, he authored or co-authored over 50 publications, was involved in over 30 research endeavors, and lectured worldwide in the field of orthodontics. He was an associate editor of the Journal of Clinical Orthodontics for over two decades beginning in 1987.

Jack Sheridan was known for pioneering the Essix Retainer, a clear orthodontic retainer, which is still widely used today. He also applied interproximal enamel reduction to the posterior segments of the dentition. Dr. Sheridan referred to this procedure as "ARS, or Air Rotor Stripping." This technique gives orthodontic practitioners the ability to gain modest space in the dental arches without having to extract teeth. ARS earned Dr. Sheridan the nickname "Jack the Stripper" among his colleagues. Much of the initial research for clear aligners, clear retainers, and ARS originated with Dr. Sheridan in collaboration with other faculty members and orthodontic residents at LSUSD

Community involvement was also important to Dr. Sheridan. He supported and volunteered for organizations such as the March of Dimes; for over ten years he participated in mission trips to provide dental care to the indigent population in Honduras; and he chaired an annual Thanksgiving feast for the homeless in New Orleans.

Dr. Sheridan was highly respected by his colleagues, the orthodontic residents, and the students he taught over the decades. In 1996 he was named Outstanding Alumnus by the Baylor College of Dentistry Department of Orthodontics. At the 2017 LSUSD Alumni Day, Dr. Sheridan received the Lifetime Service Award in recognition of his significant contributions to dental education and research. Dr. Robert Sheridan accepted the award on behalf of his father.

His three children are all LSUSD dental graduates. Dr. Ellen Sheridan Kinsey graduated in 1982, Dr. Maureen Sheridan-Fenton in 1984, and Dr. Robert Sheridan in 1995. His daughters practice in Shreveport while his son practices in Florida.

Dr. Sheridan's family asks that donations be made to the dental school in his memory. Contributions may be directed to the LSUSD endowment in his name: Jack Sheridan Professorship in Student Clinical Dental Research, or to the Department of Orthodontics.
To make a gift in Dr. Sheridan's memory, call Katie Kelley, MBA, at 504-941-8120.