Welcome Dr. Robert Laughlin
We are pleased to welcome Robert M. Laughlin, DMD, new chair of the Department of Oral and Maxillofacial Surgery. Dr. Laughlin, who joined LSUSD on May 1, retired at the rank of commander from the Naval Medical Center in San Diego. He received his DMD from the University of Pittsburgh School of Dental Medicine in 2002 and completed his residency at LSUSD and Charity Hospital in 2006. He has received fellowship training in head and neck surgery and microvascular reconstruction at the University of Michigan and Shanghai Jiao Tong University in China.



Robert Laughlin, DMD, in front of portrait of
his mentor, Dr. John Kent
Dr. Laughlin served with the U.S. Air Force from 1990-1998 and then joined the U.S. Navy in 1998. After completion of his training in 2007, he joined the Naval Medical Center in San Diego, where he served as attending surgeon, residency program director, and department chairman.

The recipient of numerous awards, he placed as runner up for Charity Hospital Intern of the Year in 2004. For his extraordinary service as acting chief resident at Charity Hospital during Hurricane Katrina, he received the John Kent World Famous OMFS Award in 2005 and the American Association of Oral and Maxillofacial Surgeons Community Service and Leadership Award for Residents in 2006. In 2008 he received the Navy and Marine Corps Commendation Award and in 2014 he became the first oral and maxillofacial surgeon in the Navy to receive the Master Clinician Award from the Naval Medical Center in San Diego.

Dr. Laughlin is co-editor with Dr. Christopher Haggerty of the Atlas of Operative Oral and Maxillofacial Surgery, published by Wiley-Blackwell in 2015; he also co-authored 14 chapters in this volume. He is co-author of chapters in four additional textbooks.
When the OMS department established the James R. Peltier Endowed Chair in 1988, the LSU Medical Center's first $1 million chair, Dr. John Kent occupied the chair as its first eminent scholar until 2012. Dr. Laughlin has been designated the current holder of the Peltier Chair.

Dr. Laughlin brings to LSUSD the goal of rebuilding his department's relationship with undergraduate dental students and general dentists. He believes in practicing the "Four A's: Availability, Affability, Ability, Accountability."

During Hurricane Katrina, Dr. Laughlin coordinated the survival of patients, residents, and staff, and after the storm he worked hard to continue the department's service in Baton Rouge. He will apply this same attitude toward leadership of the OMS department, serving students, residents, faculty, patients, and alumni.
Mark Odom, DDS, assistant professor of endodontics, has been appointed a trustee on the American Association of Endodontists Foundation Board. He received both his DDS and certificate in endodontics from LSUSD. Dr. Odom returned from North Carolina to LSUSD in the summer of 2018, and is now director of the senior endodontics course. With the recent retirement of Dr. Van Himel, Dr. Odom has been named interim chair of endodontics.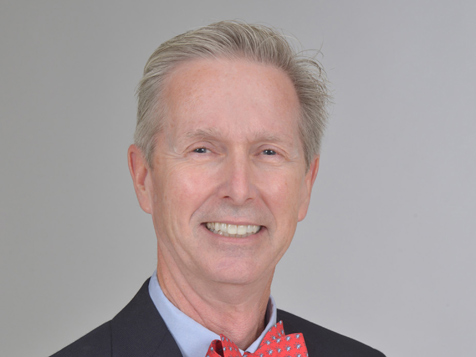 Kent Sabey, DDS, associate professor, director of the program in advanced education in endodontics, has been appointed as a director of the American Board of Endodontics (ABE). Founded in 1956, the ABE is the only certifying board for the specialty of endodontics. Dr. Sabey, a retired colonel in the U.S. Air Force, joined LSUSD in 2011. He received his dental training at the University of the Pacific Arthur A. Dugoni School of Dentistry in 1982 and received certificates in AEGD and endodontics at the Lackland Air Force Base Wilford Hall Medical Center, in San Antonio. From 2006-2011 he served in the endodontics department at the USAF Postgraduate Dental School in San Antonio. He worked in private practice and in community dental clinics in Arizona from 1982-1990.