GeauxPerio
In 2012 Dr. Ronald Monica, long-serving part-time faculty member in the Department of Periodontics, began an effort to raise funds to support resident activities. Since that time, over 40 graduates of the periodontics program have donated nearly $115,000 to the Periodontics Resident Research and Education Support Fund. Contributions are used to support resident research, classroom and clinic enhancements, and learning opportunities outside of the classroom.
Dr. Kristi Soileau, gratis faculty member, past president of the LSUSD Alumni Association, and current LSU Health Foundation Board Member, was also a catalyst for securing support for the residents. In addition to contributing generously to the campaign, she secured annual support from the Louisiana Society of Periodontists (LSP) by assessing an annual membership fee to benefit residents. LSP members have long supported the department by contributing an annual stipend to offset costs for residents to attend the American Academy of Periodontists Annual Meeting. This additional gift will ensure their support for years to come.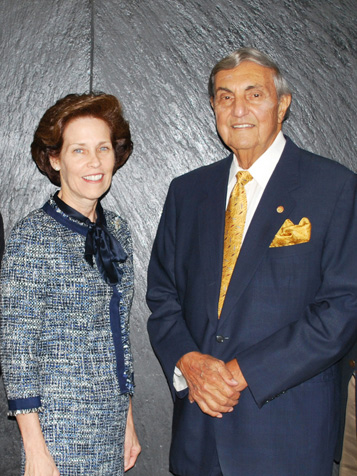 Drs. Kristi Soileau and Ronald Monica, key supporters of LSUSD periodontal residents
Another alumnus, Dr. Steven Spindler, stepped forward to enhance communication with the department's various constituents and to provide something of value to those who contribute to support its residents. His primary initiative was to establish an informational website—GeauxPerio (geaux-perio.com). The site was originally developed to provide an online reference for mobile study for residents. Now the expanded password-protected site is available to department faculty members and to alumni who contribute financial support for residents in periodontics. It includes modules for reviewing current relevant literature, serves as an online source for periodontists preparing for recertification with the American Board of Periodontology, and highlights examples of third-year residents' case work. Dr. Spindler, a gratis faculty member in the Department of Periodontics, personally financed the establishment of the website and has spent countless hours developing its content. In addition, he now writes, designs, and distributes an electronic newsletter to update alumni on departmental activities. Dr. Spindler said, "This has been a great project and one of the ways I can help our department going forward."<.p>
Under the leadership of Dr. Angela (Toula) Palaiologou-Gallis, associate professor and director of the advanced education program in periodontics, the annual Graduate Periodontics Show 'n Tell Day is held in early summer. The morning session features a keynote address by a respected periodontist. During the afternoon session, the three graduating residents present patient cases and procedures and techniques performed during their three-year residency. Implant restorative fellows also present cases and procedures.
The 2018 Show 'n Tell, scheduled for Friday, June 8, will feature keynote speaker Henry Greenwell, DMD, JD, MSD, FACD, professor and director of graduate periodontics at the University of Louisville School of Dentistry. His expertise is in implants, implant site development including ridge augmentation and ridge preservation, periodontal plastic and esthetic surgery, and periodontal regenerative therapy. Dr. Greenwell will present "The Role of Allografts in Implant Soft and Hard Tissue Site Development". Contributors to the periodontics resident fund as well as Leadership Circle contributors to the school during the past fiscal year ($1,000 plus) will be invited to the all-day event. The program, underwritten by the R. Jack and Mary Louise Cassingham Endowed Chair in Periodontics, offers continuing education credits. Breakfast, lunch, and a post-event celebration are included.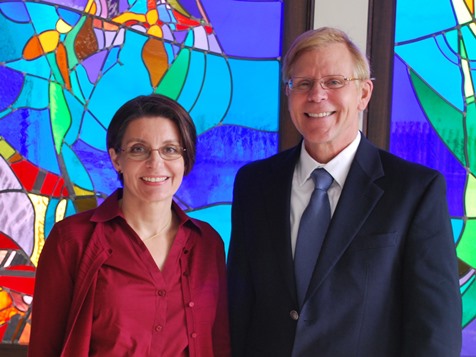 Dr. Toula Palaiologou-Gallis, director of periodontics advanced education and Dr. Steven Spindler, developer of GeauxPerio