LSUSD Rebounds from Hurricane Ida
Hurricane Ida swept across Southeast Louisiana on August 29 leaving a wake of destruction. Along with businesses and schools across the area, LSU Health School of Dentistry (LSUSD) was closed for a couple of weeks. Even though the school sustained some damages during the hurricane, students were able to return to class and clinic rotations on September 20 — faculty and staff reported back to work on September 13.

Cleanup and remediation work due to some water damage is underway and repairs will begin in impacted areas in the coming weeks. We thank all of our students, faculty and staff for their ongoing flexibility and patience.

Spotlight on Pediatric Dentistry Scholarships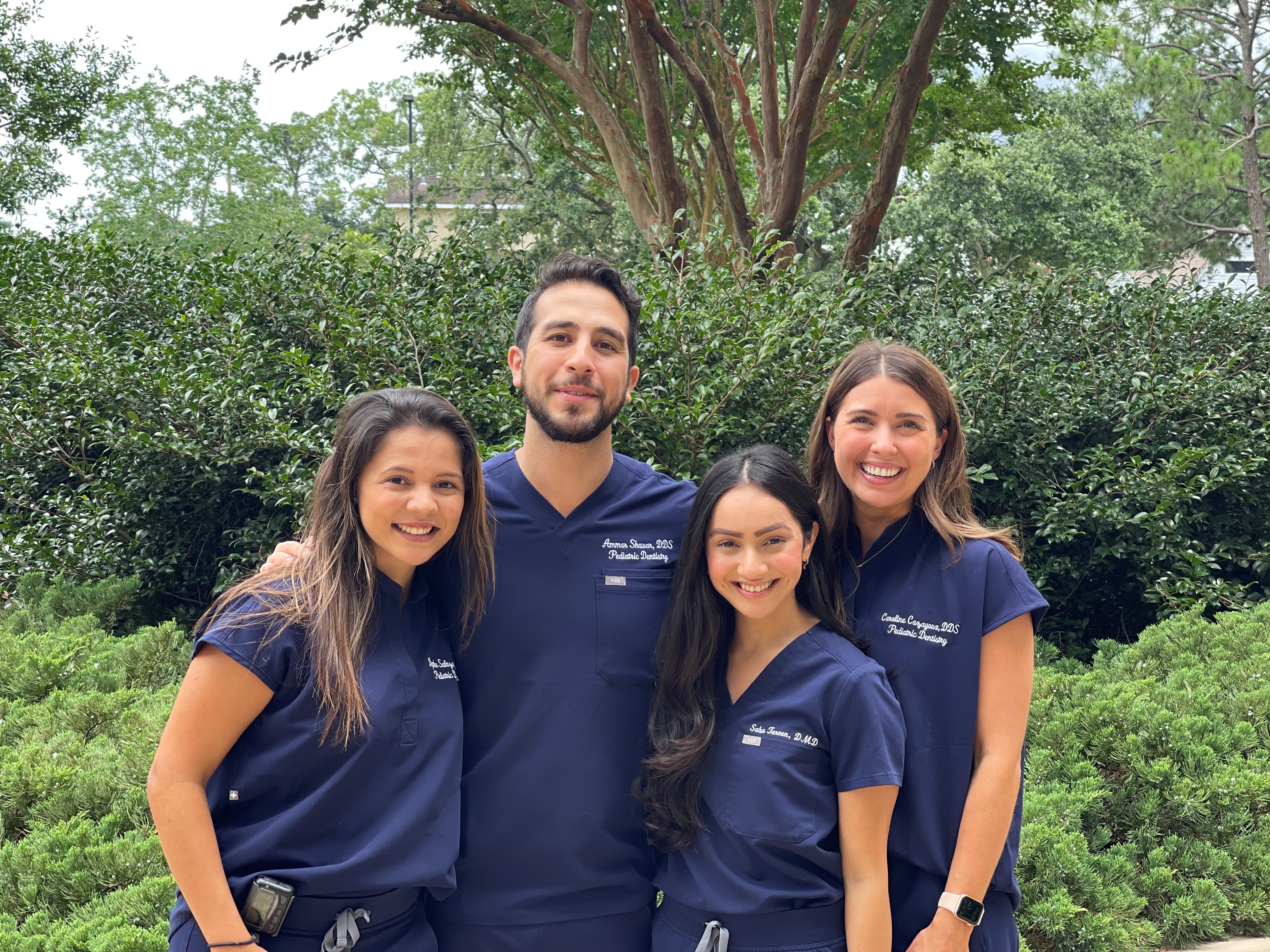 2nd Year: Drs. Daphne Salazar, Ammar Shawar, Saba Tareen and Caroline Cazayoux
School wide, LSUSD is fortunate to have 28 scholarships made possible due to the generosity of our alumni and friends. The available interest from the endowed scholarships is distributed annually to students and residents to recognize their outstanding academic and clinical accomplishments. Three endowed scholarships benefit the residents of the pediatric dentistry program to help offset tuition expenses for residents. They are:
Thomas J. Kiebach Scholarship in Pediatric Dentistry, est. 2015

Linda Cao and Phuong Nguyen Scholarship in Pediatric Dentistry, est. 2016

Edward L. Donaldson, Jr. Scholarship in Pediatric Dentistry, est. 2017
Friends and family funded the endowment in honor of the late Dr. Kiebach who practiced in Baton Rouge. Contributors and longtime supporters Drs. Cao and Nguyen established their endowed scholarship in gratitude for the education they received at LSUSD -- both practice in the Greater New Orleans Area. Dr. Donaldson, also a longtime friend and supporter of LSUSD, is owner of Bippo the Hippo which has offices across Louisiana.