Learning About Dentistry
Rural High School Students Spend the Day at LSUSD
Twenty-six high schools were represented by 46 students in the 2021 "Dash… into Dentistry" event at the LSU Health School of Dentistry (LSUSD) in April. The Central Louisiana Area Health Education Center (CLAHEC) worked with LSUSD school officials to facilitate the event, in which students were split into three separate days to ensure COVID distancing requirements were met. Students participated in activities specific to their program of interest—dental, dental hygiene or dental laboratory technology—including group discussions about programs, the admissions process and dental public health. At lunch-time Q&A sessions, panels of LSUSD students shared their own experience with the high school students.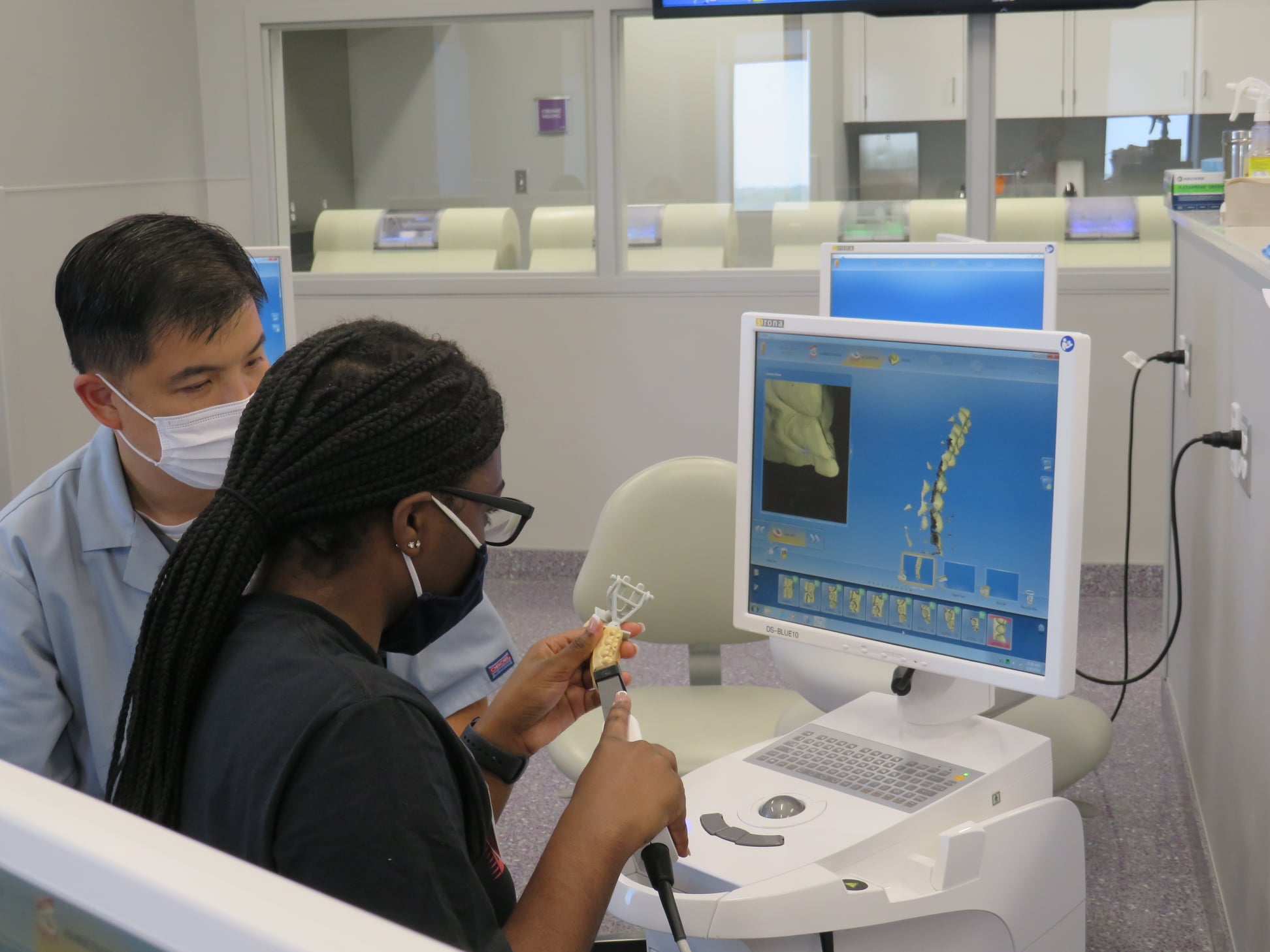 This program targets high school students from Central Louisiana AHEC's 17-parish service area that includes: Ascension, Avoyelles, Catahoula, Concordia, East Baton Rouge, East Feliciana, Grant, Iberville, LaSalle, Livingston, Pointe Coupee, Rapides, St. Helena, Vernon, West Baton Rouge, West Feliciana, and Winn.
The program is made possible through the partnership between CLAHEC and LSU Health School of Dentistry and is funded in-part by Well-Ahead Louisiana.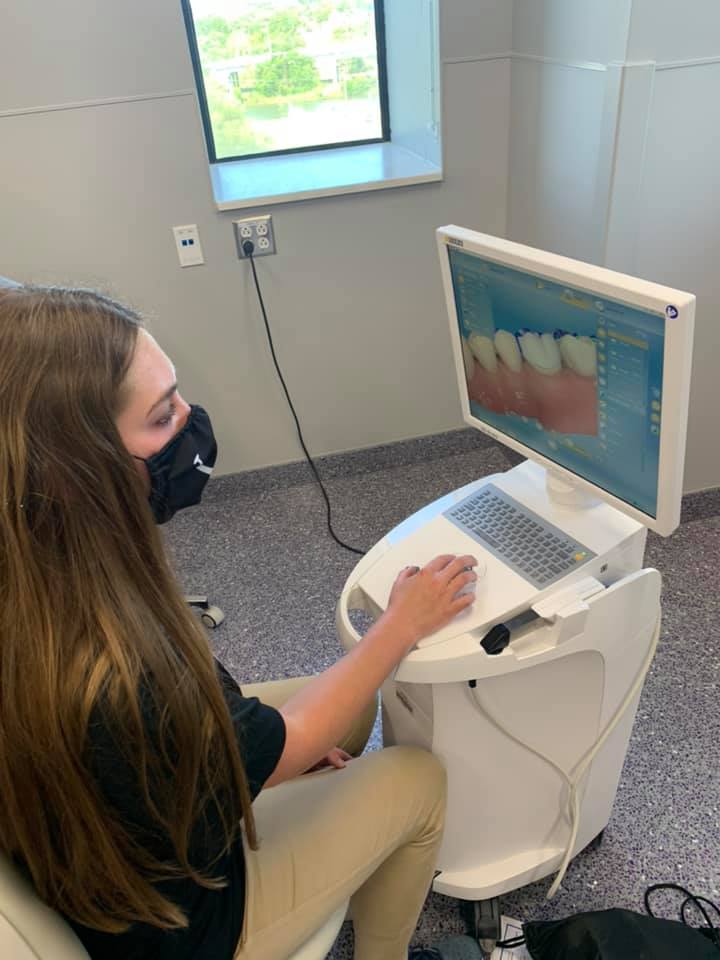 LSUSD/LDA Mentorship Program
The Louisiana Dental Association (LDA) and the LSU Health School of Dentistry are partnering to launch the school's inaugural mentorship program. Targeting entering D4 students, the program has attracted dozens of students and mentors. Special thanks to the Louisiana Dental Association and Brown & Brown Associates for sponsoring a lunch 'n learn for interested students on April 14.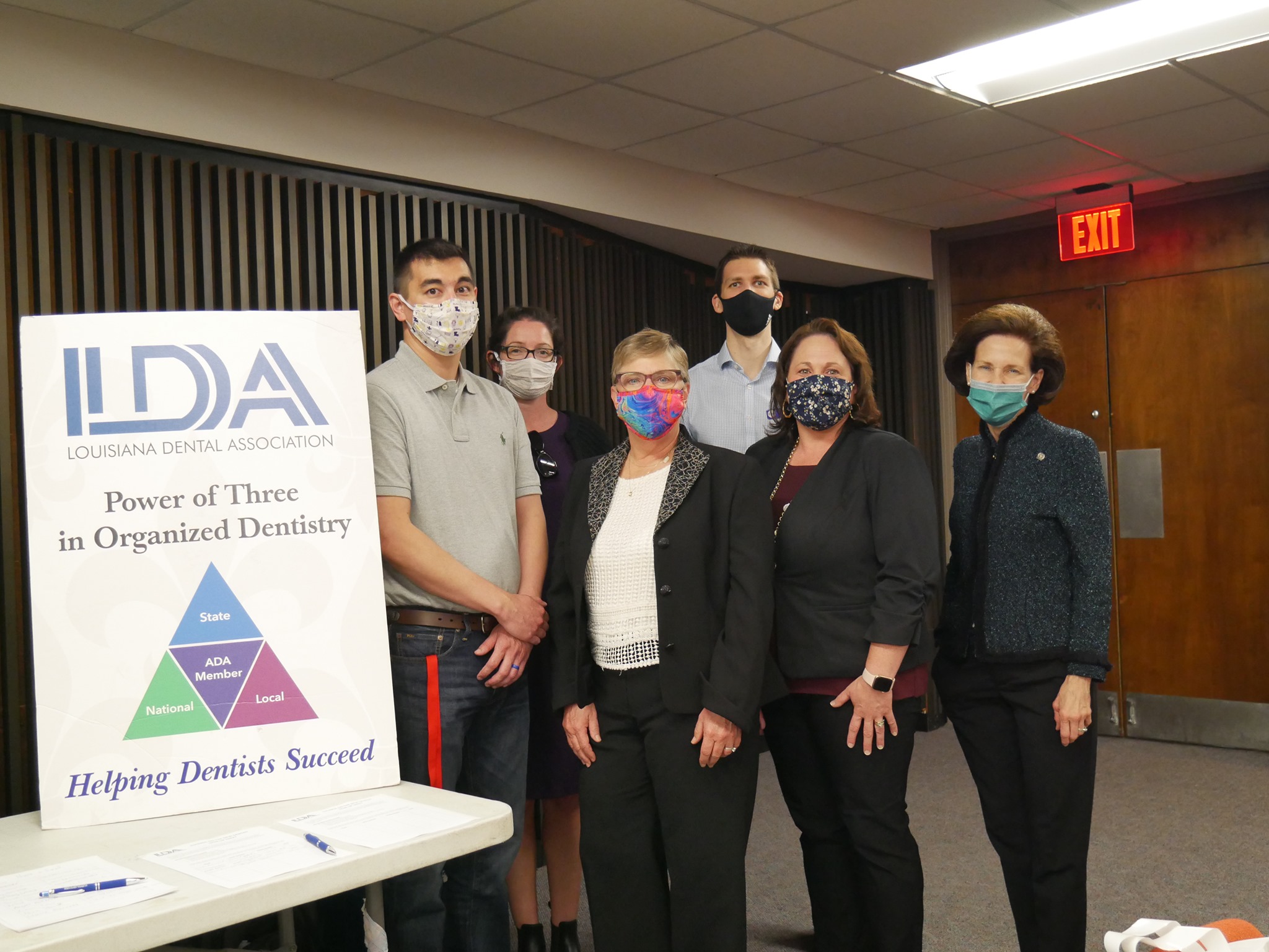 (Pictured L-R: Dr. Troy Babb, Marcy O'Leary, Stormy Blair, Colin Zvosec, Annette Droddy, Dr. Kristi Soileau)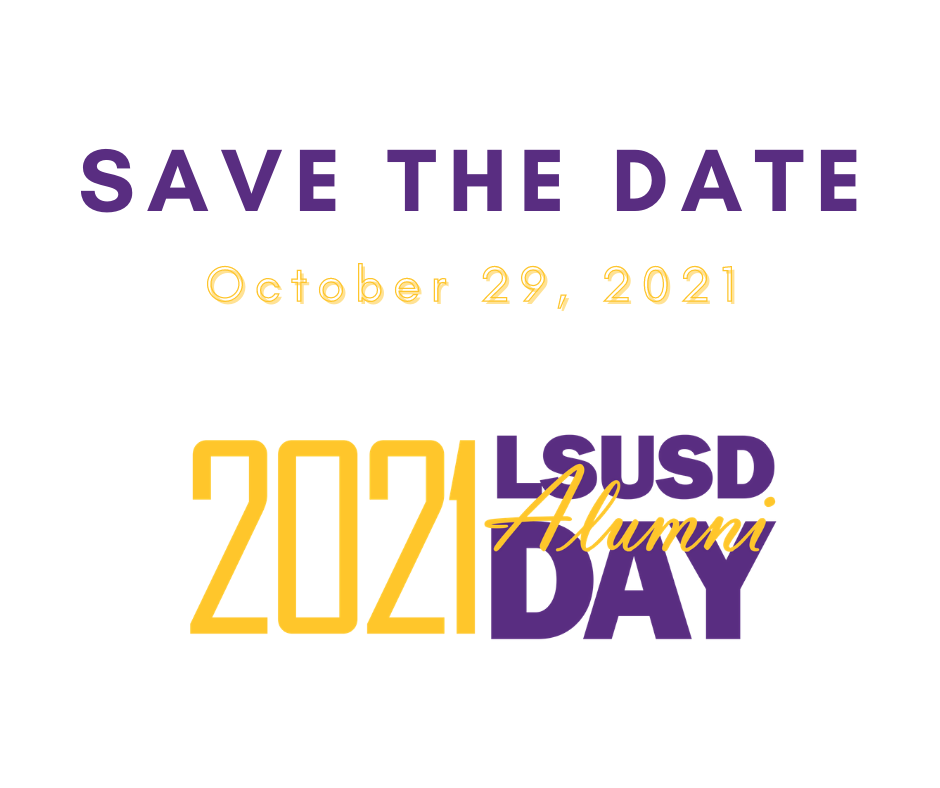 Congratulations!

The LSU Health School of Dentistry recognized students completing their Doctor of Dental Surgery, Dental Hygiene and Dental Laboratory Technology Degrees on May 13 at the Ernest N. Morial Convention Center in New Orleans. Many awards and honors were announced to recognize student achievement. Several students were recognized by the school's alumni association for their outstanding leadership during their time at LSUSD. They are Dental Laboratory Technology student, Paul Thuan Nguyen, Dental Hygiene student, Amy Cerniglia, and Doctor of Dental Surgery students, Gerard Scannell, Mason Liles and Bailey Walker.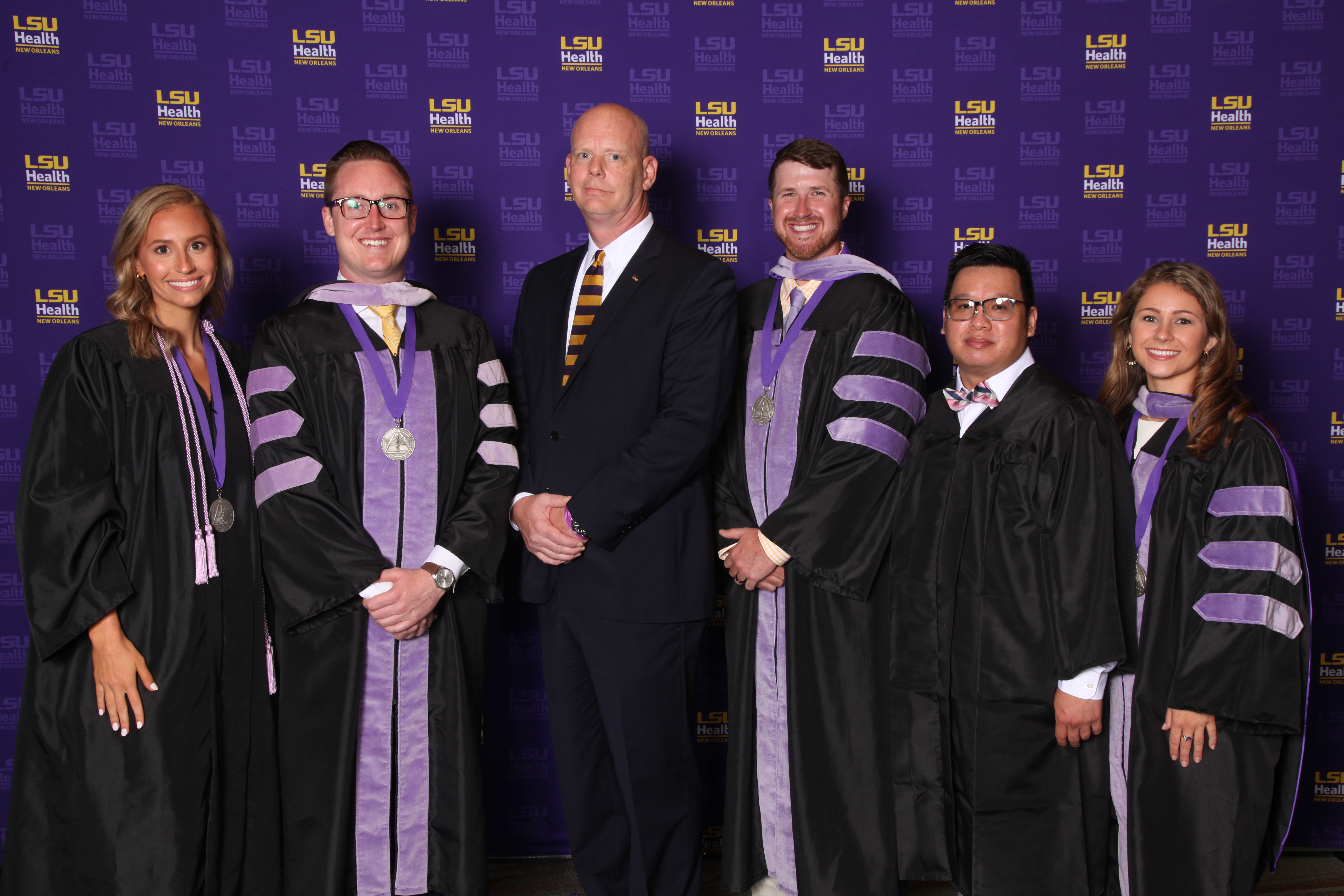 (Pictured L-R: Amy Cerniglia, Dr. Gerard Scannell, Dr. Robert Laughlin, Dr. Mason Liles, Paul Thuan Nguyen, Dr. Bailey Walker)
Click HERE for a full list of graduates.
Excellence in Teaching Award
Every year, the Allen A. Copping Excellence in Teaching Award is presented to one faculty member at each of the six schools of LSU Health New Orleans. This year, the Dental School award recipient was Dr. Jonathan Esquivel, Assistant Professor and Prosthodontics Implant Director. Dr. Esquivel says, "I am beyond happy by this honor, yet it is not my work alone. It is the result of a great team, of great leadership and students that allow us to do what we love most... to teach." The award is named for the late Dr. Copping, a much beloved former dean of LSUSD who also served as chancellor of the LSU Health Sciences Center and president of the LSU System. The purpose is to applaud faculty members who exemplify the highest ideals of teaching, demonstrate a lifelong quest for discovery and inspire their students.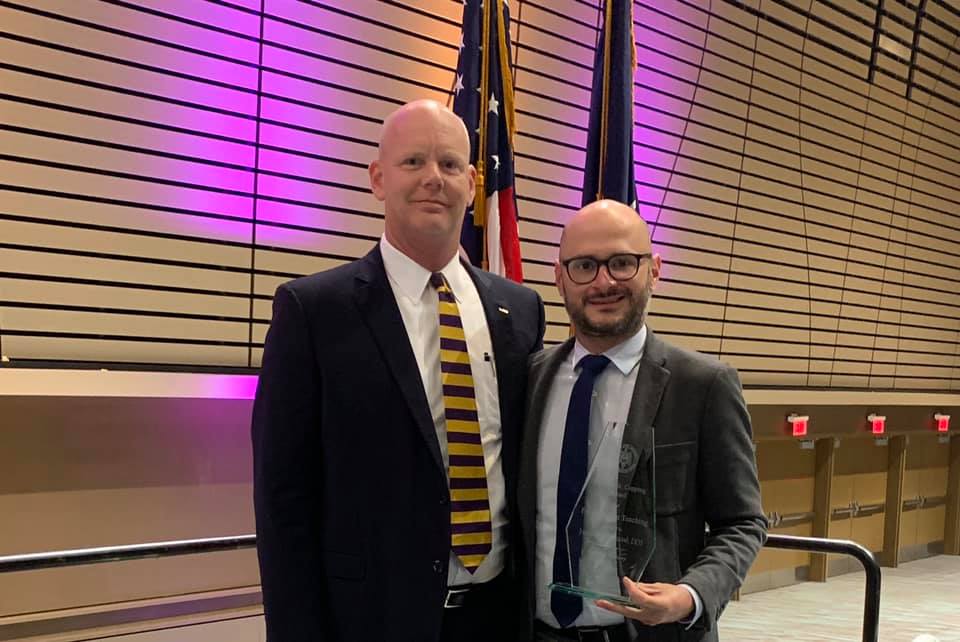 (Pictured L-R: Drs. Robert Laughlin and Jonathan Esquivel)