Remembering Dr. J.M. Chadha
Jagdish M. Chadha, past chair and professor emeritus of orthodontics, passed away on July 31, at the age of 86. Respected and loved by his students, he served as a faculty member at LSUSD for nearly 40 years, from 1970-2008.
After obtaining his dental degree in 1956 from Punjab Dental College and Hospital, he relocated to Boston for a postgraduate internship in pediatric dentistry and was selected for a two-year clinical fellowship program in orthodontics. Dr. Chadha completed both programs at Forsyth-Harvard in 1958 and 1960 respectively. In 1962 he received a master of science and in 1964, a DDS, both from the University of Iowa, where he taught until 1970, when he accepted an offer from LSUSD to establish the orthodontics department. In 1970 he was named coordinator of advanced education and in 1976 he was appointed assistant dean of advanced education, serving in the position until 2005. Dr. Chadha also served as orthodontic consultant to the LSUSD Department of General Dentistry, Charity Hospital of Louisiana, and the U.S. Public Health Service Hospital in New Orleans.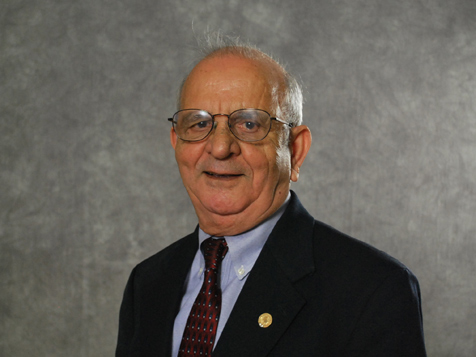 Dr. Chadha was a fellow in the International College of Dentists. He served as president of the local chapter of Omicron Kappa Upsilon and as a member of the American Association of Orthodontics (AAO) International Relations Committee during its annual meeting in New Orleans in 1980. In addition, he served as president and member of the board of trustees of the India Association of New Orleans.
Dr. Chadha received many awards during his career, the first of which was the University of Iowa College of Dentistry Instructor of the Year. One of his most notable awards was the American Association of Orthodontics Louise Ada Jarabak Memorial International Teachers and Research Award. When he received the award in 2005, nearly 100% of his alumni traveled to the AAO Annual Meeting in San Francisco to honor his academic career. In 2008 he also received the LSU Health Sciences Center Distinguished Service Award in recognition of outstanding contributions to the advanced education programs at LSUSD.
When he was awarded the LSU School of Dentistry Lifetime Service Award in 2016, Dr. Chadha said how proud he was of his orthodontic alumni. "I believe that the way I treated them, by stimulating their thought processes instead of using 'drawstring' techniques, left a lasting impression." Because of Dr. Chadha's legacy, alumni have funded endowments valued at over $2 million to benefit the LSUSD Department of Orthodontics.
Star Students
Dr. Mary Elizabeth Bush, second-year periodontics resident, won first place in the Billy M. Pennel Graduate Student Research Competition, sponsored by the Southern Academy of Periodontology. Although LSUSD residents have entered this competition every year, she is the first one to win first place. The meeting was held in June on Amelia Island, Florida.
The subject of Dr. Bush's research is comparing wound healing properties of amnion chorion membrane to collagen membrane with and without platelets rich in growth factors. She will investigate differences in cell attachment, cell proliferation and cell migration on the different membranes.
Celeste Edwards, second-year dental student, won a scholarship from the National Dental Association (NDA) in July in Orlando. The "NDA Health NOW Step Up to Stem Award" reflects the view of both the NDA and the Student National Dental Association (SNDA) that access to care is a matter of social justice. The award was presented to two dental students who created a 20-minute STEM activity with an oral health focus for students in grades K-12. As a winner of the scholarship, Celeste conducted the stem activity that she designed for disadvantaged youths at the NDA Health NOW Outreach Day at a Boys and Girls Club in Orlando.
Celeste holds the position of SNDA representative to the NDA Board of Trustees, serving as a bridge between the national and student organizations. In this position she brings students' concerns to the NDA Board of Trustees, working to increase mentorship opportunities as well as the number of young dentists in the NDA.
Congratulations to Dr. Bush and Celeste Edwards!